Here's what other riders have to say...
"Well..were do ya start..."

"Well..were do ya start...
The service is top notch, quick turn around from order to delivery, everything works as it should, make the jobs easy from cleaning chains to washing bike even snowfoam the van, been using it for some time now,This brand is going be as big as mucoff very soon, its grown rapidly and I'm seeing it up and down the country, at bike parks and at race wkendVery happy."

Ollie carne MTB
"Awesome products and great service!"

"Awesome products and great service! These products are the real deal - very fairly priced and better than the big name brands without a doubt. The support and service from the team is always great too. If you like keeping your bikes clean, this is the place to go!"

R ASTON
"Great Product & Service!"

"Been recommended these products by a friend and thought I'd give them a try. What can I say fantastic service and the products (cleaner & shine) I bought have really impressed me! Highly recommend"

Ian Taylor
"Great products"

"Can't speak highly enough about these products, I got the bike cleaner , air filter cleaner and chain lube , all are great products, quick delivery and great price"

Paul Proctor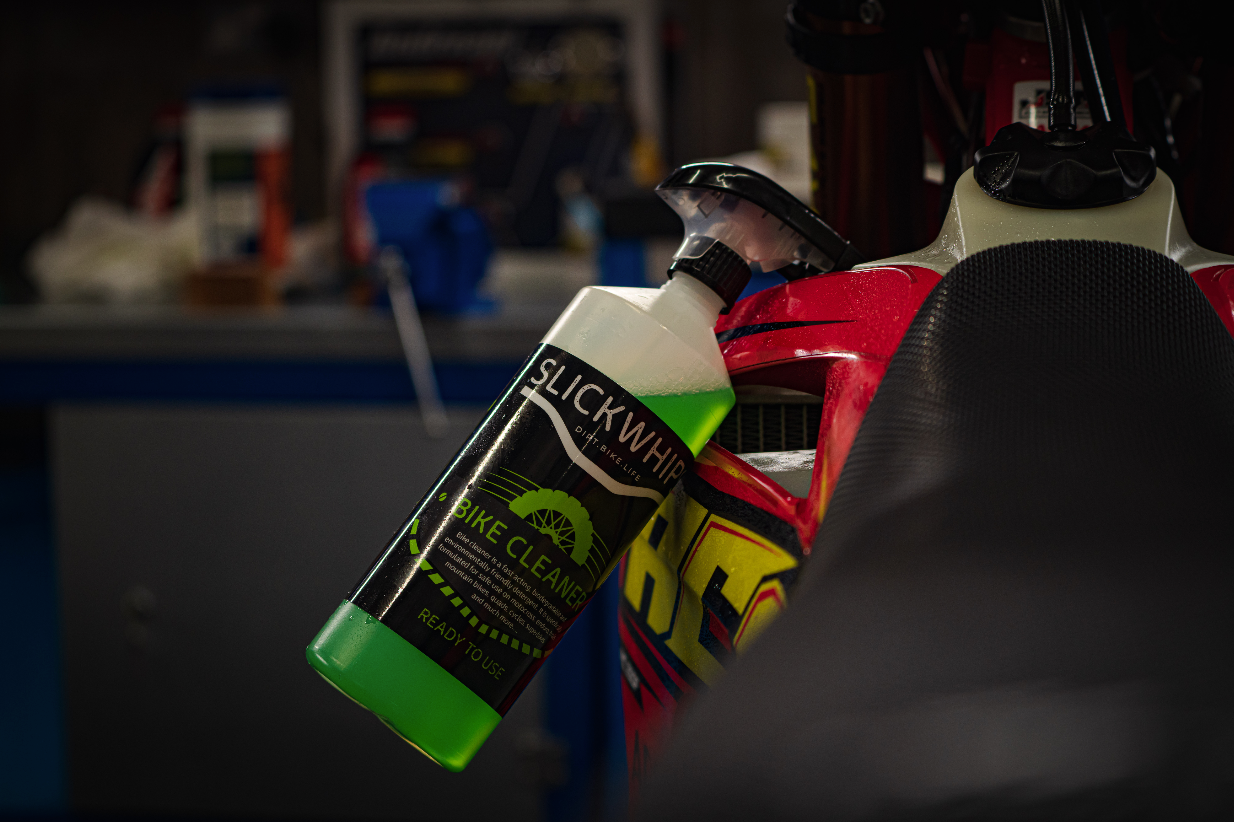 THE ONLY THING BETTER THAN BEING ON YOUR BIKE, RIDING ROUGH AND GETTING DIRTY IS KNOWING THAT YOU LOOK GOOD DOING IT.
SLICKWHIPS IS OBSESSED WITH PROVIDING THE BEST CLEANING AND MAINTENANCE PRODUCTS THAT MAKE YOU LOOK AND FEEL AWESOME, BEFORE, DURING AND AFTER YOUR RIDE. WE WANT EVERYONE TO GET THE SAME BUZZ ABOUT BIKING AS WE DO.